It really feels like concrete is having a bit of an interior "moment"! Concrete in its natural state seems to be all over the place on interior blogs, Pinterest and online stores. Whilst we have a big furniture make in the pipeline we can't get started on that until we've moved (sad face) so instead we thoughts we'd share some of our favourite finds.
First up were these amazing decorative plant pots that I spotted in B&Q, complete with artificial succulents (always good as I'm not green fingered at all). They were only £6 each, and you can find them here and here.
Second up is this amazing concrete pendant from notonthehighstreet.com. I don't think I'd have enough room for the cable drop unfortunately, but I think the simple design has a really big impact.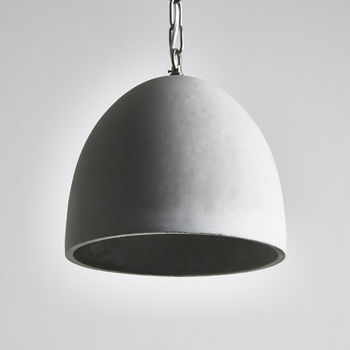 The first tutorial that we want to share is the AMAZING coffee table makeover from
Stylizimo
. This was a big part of inspiring us for what will eventually be our new dining room table.
If you just want to add a little concrete into your existing interior scheme, then this tutorial from
Monsters Circus
is a really easy way to do that (with some added sparkle too!).
And if you really like the look of concrete you can also get
custom wallpaper murals
made! Not sure it'd work for us, but I think this could be great to compliment to an industrial scheme.
These are just a few things we've rounded up, but there is so much out there! Are there any concrete items you think are an absolute must have? Let us know!